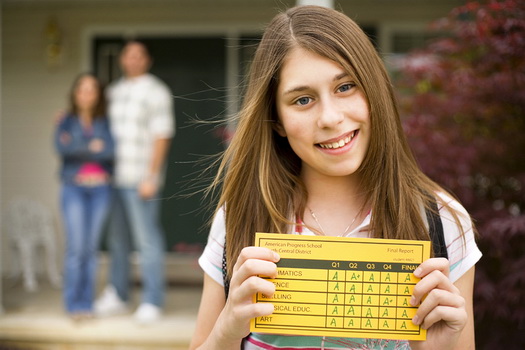 About K12Excellence ParentViewTM
"Generally, when parents participate in their children's education, both at home and at school, and experience relationships with teachers characterized by mutuality, warmth, and respect, students achieve more, demonstrate increased achievement motivation, and exhibit higher levels of emotional, social, and behavioral adjustment"
Source - Jan Hughes and Oi-man Kwok; J Educ Psychol. 2007 February; 99(1): 39-51.
Parents that communicate with teachers and take an active role in planning their child's academic goals greatly impact their child's education and future. K12Excellence ParentView™ is a web based, secured portal where parents can log in and track the progress of their children at school. The portal gives parents access to real-time information including attendance, grades and detailed assignment descriptions, standardized test scores, school events, bus schedules, lunch menus and much more. Parents can also collaborate with peer parents, teachers, librarians and other school employees ensure their child reaches the highest potential.
K12Excellence ParentViewTM Features
Homepage
The homepage of K12Excellence ParentView™ can be customized by the parent to view information most important to them. Each child linked to the parent can have a separate customized homepage. The default homepage includes academic performance indicators and trending for each area, including views of assignments, grades, standardized testing, attendance and overall current performance.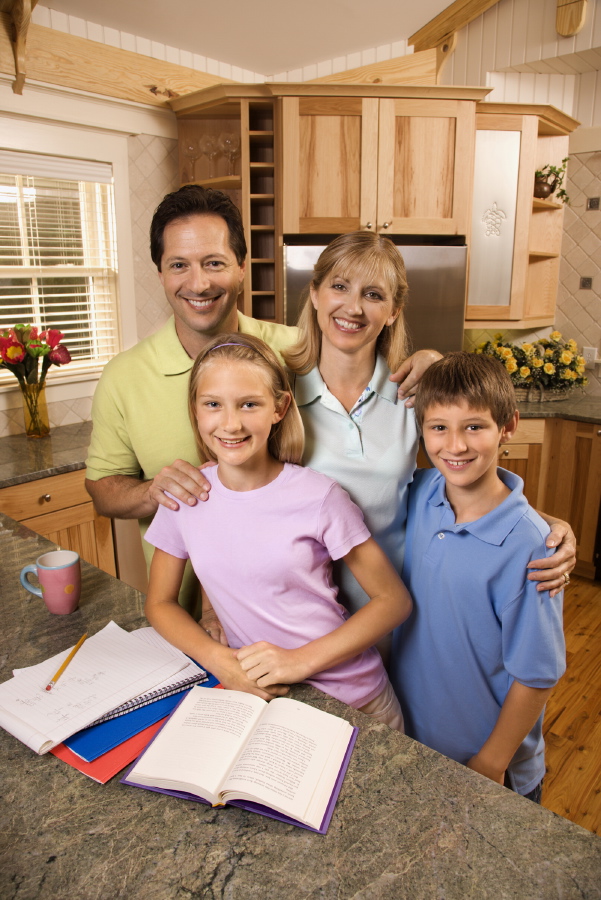 Alerts
Alerts are a valuable tool in monitoring the child's day to day academic behaviors. Attendance and grade alerts can be customized for each child. Alerts can be sent via email, texted to a phone, or both. Alerts for grades can be based on individual class assignment grades or report card grades. Parents can create alerts for a lower threshold (e.g. grade <= 70) to monitor poor performance. Alerts can also be set for upper thresholds (e.g. grade >= 90) to reward excellence performance.
Assignments
Course assignment information provides a view into progress on daily assignments and classwork. The assignments are shown with the total possible points, points earned, and the due date for each assignment. Current and missing assignments are highlighted, and any assignment with a grade of zero is clearly displayed. In addition, you can view the assignment categories and weightings toward the grades, along with the class average for each category (e.g. classwork, homework, projects, tests, etc).
On-Track/Graduation
For High School students, the application displays the graduation plan selected by the student, the number of credits earned, the number of credits currently enrolled, and the number of credits remaining to be earned. The credit summary is also shown by course category (e.g. English, Math, Science, Foreign Language, etc). It includes standardized test scores required for graduation and all college readiness test scores. Additional information about transcript submissions, college applications, financial aid applications, and other post-secondary education planning information are included in this view.
Grades
This provides current grades as they are available and includes all historical grades based on the records within your school district.
Standardized Tests
This view easily identifies how the child performed on standardized tests. All standardized test results have the same look and feel using clearly defined academic thresholds (e.g. Exemplary, Met Standards, Below Standards, College Readiness, Above Grade Level, At Grade Level, Below Grade Level, etc). The standardized test reports includes trending where historical tests are available for the child. K12Excellence ParentView™ identifies when a child has not taken a standardized test based on your standardized testing schedule and displays the percentage of their peers that have taken the test.
Attendance
Includes an attendance summary for each grading cycle in the school year to clearly identify any attendance issues. Daily and period level attendance is color coded to quickly identify patterns in attendance habits.
Administrative
K12Excellence ParentView™ includes a number of administrative views and functions. You can view the child's school record profile, immunization records, transportation information, lunch program, library books and fees, and text book issues.You can also make appointments with counselors, schedule parent teacher conferences,and much more.
Support Me
Track your child's performance trends.
Review your child's progress toward academic goals.
Access information to help you have productive communication with your child's teachers.
Use one login for all your children enrolled in the school district.
The portal is easy to use, clean and uncluttered. We make it easy for you.
Guide Me
View the portal to help you understand your student's strengths and struggles.
Stay current on your child's assignments and syllabus for each course.
Set up custom alerts for your child's assignment grades, report card grades and attendance records.
Inspire Me
Understand your child's strengths and deficiencies in their standardized test scores.
Adapt the portal modules and customize them to meet your personal needs.
Empower Me
Evaluate your child's achievements and struggles to provide insight to assisting your child.
Identify and track academic behavior changes, allowing you to react immediately to negative or positive behaviors.
Easily communicate with Administrators, Parents and teachers.
Benefits
Be engaged with your child's day to day activities and progress at school.
Gain access to real time data.
Receive alerts on grades, attendance, test scores and assignments.
Collaborate with teachers.
Log in with your unique and secure ID for access to the portal. Use one login for all your children in the district.